ComSE 2016 Proceedings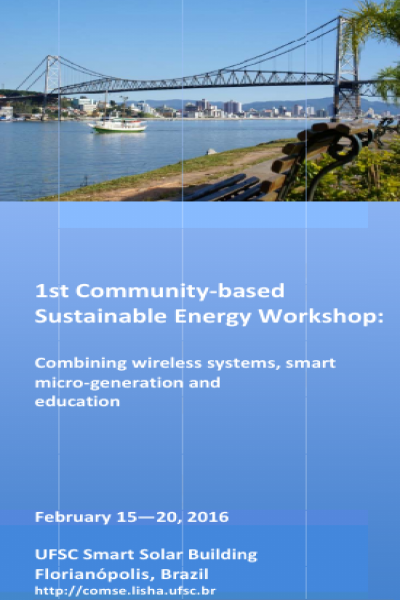 Welcome Message

On behalf of the organising committee, it is our pleasure to welcome you to the first Community‐based Sustainable Energy Workshop. This is an exciting collaboration between researchers in the UK and Brazil, supported by the Britis Council and the Newton Fund.
This is the first time ComSe has been run and we are excited by the prospects the workshop holds. The workshop has several objectives:
Discuss the latest innovations in renewable sources, home energy monitoring, microgrids, and communities education; cross‐pollinate the 3 areas.
Develop a research roadmap to bridge technology and education gaps, to enable uptake of community controlled microgrids.
Explore culturally appropriate community empowerment and education pathways pertaining to microgrids to enable effective technology adoption.
Develop a strategy to demonstrate home/community energy monitoring and decision tools integration with microgrids in a community‐based test‐bed.
Launch a collaborative network through a joint website in which strong applications for collaborative research and activities can be organised.
Develop joint proposal scoping for scientific innovation and sustainable and feasible plans for future collaboration.

It is envisaged that the workshop will lead to good international collaborations culminating in successful grant proposals and publications.
Putting together ComSe 2016 has been a huge team effort. We would like to thank a number of people who made this happen: From Coventry University we would like to thank: Dr. James Brusey, Dr. John Halloran, Dr. Ross Wilkins, Dr. Melody Stokes, Ms. Faye Brown. From the Federal University of Santa Catarina: Dr. André Ramos, Dr. Ricardo Rüther, Dr. Giovani Gracioli, Dr. Jean Martina.
We sincerely hope that you find this inaugural workshop interesting and beneficial in your development as Early Career Researchers. We look forward to many years of fruitful collaboration.
Antônio Augusto Fröhlich and Elena Gaura
ComSE 2016 Coordinators
Table of Contents